Books
In 1907, my grandfather, Don Manuel Francisco Yrarrázaval, arrived in Paris from Chile and booked himself into the Hôtel du Louvre, opposite the Comédie Française. He lived there for four years, until his death and, as he had not time to pay for his last year's bill, the invoice was sent to his family who had remained in Santiago and who were quite panic-stricken upon discovering the amount. Shortly afterwards, however, they received another letter, announcing that the hotel was canceling the bill in memory of Don Manuel Francisco, the ideal and incredibly entertaining guest.
Over a century later, I also checked into the Hôtel du Louvre, together with my sister, my parents and my grandparents who once again registered our quite unpronounceable name (for the French) in the hotel register.
My family were used to traveling all over the world and although this trip to Paris was not new either for my parents nor my grandparents, it most certainly was for both my sister and myself who were discovering France after years spent in the Chilean campo. The Louvre Hotel was the first French address my school was given, and my grandparents lived at the hotel for quite a few years afterwards.
These books are inspired by my memories, my strange family and the golden age of travel. They are also my "nod" to those months spent running around that second floor corridors, to those amazing beehives with their formidable teams of workers, where guests often do far more than just pass through. Other kinds of books followed my first, I let you discover them here.
Buy on line: Fnac, Barnes and Noble, WHSmith, Amazon, Livraria da Travessa (South America), among others.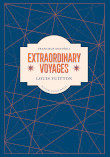 Extraordinary Voyages
ABRAMS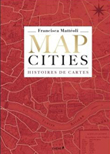 Map Cities / Histoires de Cartes
Ed.du Chêne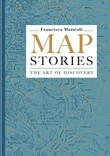 Map Stories / The art of Discovery
Ed.du Chêne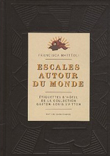 World Tour
Xavier Barral Eds.

Escape Hotel Stories, Retreat and Refuge in Nature
Assouline Eds., March 2012
With this book, Francisca Mattéoli shares her passion for nature with us in the purest of tradition of travel writers. She reveals her favorite destinations, where each time a hotel developed a unique relationship with its surrounding universe. Ode to travelling and to respecting the environment, Escape Hotel Stories is about the love of open spaces and lucky escapes... To get away from the planet while preserving it.
Read the summary.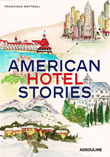 American Hotel Stories
Assouline Eds., April 2009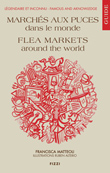 Flea Markets around the world
Fizzi Eds., March 2009
Museums may be a great introduction to a city but Francisca Mattéoli prefers strolling in flea markets. Legendary or unknown, small or sprawling, popular or posh, she takes us over the continents discovering all sorts of treasures, to a city, to a corner of the world for a few hours or a week-end…
An unconventional guide-book for collectors, travellers and all those who wish to discover a country differently. And to top this, for every destination a charming hotel, a special restaurant, haunts just in case that after the treasure hunt you have not finished with adventure !
Read the summary.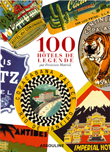 100 Hôtels de Légende
Assouline Eds., April 2008
With this book, Francisca Mattéoli offers 100 travel stories which assemble her most beautiful memories and her most surprising discoveries throughout the world. A book which will give you 100 ideas to leave, whether it's close or far and that you can read like a collection of short stories, all different and unexpected. The perfect travel companion...
Read the summary (in French).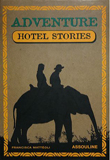 Adventures: Hotel Stories
Assouline Eds., March 2005
I wanted to tell all sorts of adventure tales, and have adventures myself. I spent a year on the trail of famous adventurers, favorite writers, and legendary films. A year of non-stop madness in the Amazon, Patagonia, deserts, the North Pole... Exhausting, crazy but quite extraordinary.
Extract: Une cabane dans les arbres - Jack Kerouac - Big Sur.
Read the summary.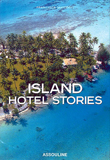 Island Hotel Stories
Assouline Eds., October 2003
Who has never dreamt of going somewhere where the sun always shines, where the sea is turquoise, where only a minimum is required and where peace and quiet can be found? The best compliment anyone ever paid me about my book: "Social Security Services should prescribe it free of charge!"
Read the summary.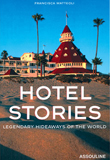 Hotel Stories: Legendary Hideaways of the World
Assouline Eds., April 2002
As my life in France began in a hotel, it was natural for my first book to be a tribute to hotels. Little did my great grandfather dream, when he left Chili, that his story would inspire an international best-seller!
Read the summary.
Collaborations
- National Geographic
- Aston Martin
- Louis Vuitton
- Modern Weekly China - Monthly column
- Air France Magazine
Association Chirurgie Plus: "Sharing surgery"
A non-profit organization particularly close to my heart, created more than ten years ago by my husband, Doctor Bertrand Mattéoli: Association Chirurgie Plus.
For more information about ACP, join us on Facebook!
Television
Rêves de comptoir in French Tv channel Voyage.
Stories, some examples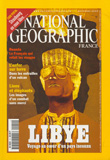 My first assignment for the National Geographic France
In 2000 I went into François Marot's office, Chief Editor of the National Geographic Magazine France, with the idea of covering the humanitarian plastic surgery mission to Rwanda in which my husband was taking part. I really wanted to do this story. I knew that we could give this story superb coverage. A few weeks later, I was on my way, accompanied by Patrick Zachmann, photographer with the famous Magnum Agency. We experienced some compellingly moving moments in Kigali hospital, going from one operating room to another from dawn to dusk. I tried to write the best report I could, telling about the outstanding work done by these surgeons who go off and operate on people in need free of charge. This does not happen very often, and I felt it was important to tell people about it. That plastic surgery is not just about cosmetic surgery but also about therapeutic repair. This was also my first contribution to a mythical magazine and collaboration with some fantastic people.
- Download the article in French: Mission humanitaire au Rwanda.
National Geographic - The land of the huasos, Chilean cowboys
I always wanted to return to Rancagua one day with National Geographic to write about a place that is so dear to me. And between each of the lines I wrote, such tremendous pride, a thousand emotions that had been held back for so long, the scary and reassuring happiness experienced with reunions, the link between my past and my present.
- Download the article in French: Huasos, les cow-boys du Chili.
Conde Nast Traveller - Living in a hotel.
Air France Hommes - Atacama Desert
The first time that I was able to put pen to paper about my own country and this incredibly isolated part of the world. I was so pleased to have a chance of talking about my home land at last, and of showing everyone all the fantastic and positive aspects, far removed from those clichés that I cannot stand.
Madame Figaro - Series on Hotel Stories
I suggested the topic and the stories were published as a series the following summer. The idea of writing a book naturally followed. After telling my travel tales, I started to write books that were directly inspired by the life of my family.
Senso
Il was the opportunity to write in a more literary way. A love story that starts in Valparaiso and ends in New York. I wanted to write something original for that rare magazine, that published stories of the very best French authors.
Air France Magazine
Every month, an egocentric chronicle of Flea Markets all over the world, with illustrations by François Avril.
- Download the article: The disappearance.